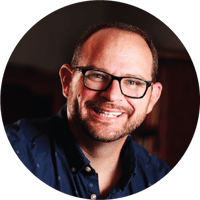 Wes Spencer
Vice President and Channel Chief,
FifthWall Solutions
Wes Spencer is a nationally recognized technology innovator and cybersecurity influencer and co-founder of multiple cybersecurity companies including Perch Security which was successfully acquired in 2020. Wes has numerous awards including the 2020 Cybersecurity Educator of the Year by the Cybersecurity Excellence Awards. Wes has been featured in The Wall Street Journal, Pro Publica, Dark Reading, and many other outlets. Wes is the Vice President and Channel Chief for FifthWall Solutions, one of the nation's largest insurance brokers focusing exclusively on cybersecurity insurance. Wes is also the co-host of the CyberCall with over 5,000 MSP weekly listeners. Outside of the office, Wes fancies a tasty bourbon and some crispy hot chicken. You'll also find him on YouTube (youtube.com/wesspencer) where his dictator headquarters are, and he talks a bit about technology, cybersecurity, and cryptocurrency.
Cyber Insurance: The Carrot and the Stick Every MSP Needs to Know
Tuesday, January 31 at 1pm ET
Cyber insurance has become one of the hottest topics in the channel today. But most folks are confused on what to do about it. Should MSPs get involved? There is a huge revenue opportunity waiting in the wings if seized correctly.
Join us with Wes Spencer from FifthWall as he:
Explains how cyber insurance can be both the carrot and the stick.

Discusses how MSPs are using cyber insurance to enforce new minimum security standards as well as drive better value and partnerships with their clients.

Uncovers the minimum standards that cyber insurance requires

Dives into the future of cyber insurance that every MSP needs to be preparing for in the next two years.